Volume 71 , Number 3
Page: 257
NEWS AND NOTES
News and notes

---
This department furnishes information concerning institutions, organizations, and individuals engaged in work on leprosy and other mycobacterial diseases, and makes note of scientific meetings and other matters of interest.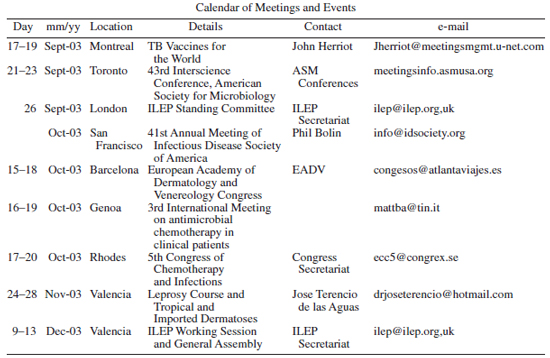 Notice. Several extra copies of the old issues of The International Journal of Leprosy are available from the business office. Due to a shortage of storage space, some of these must be discarded soon. If you wish to obtain any of these back issues of the JOURNAL, please contact Dr. Paul Saunderson by: E-mail: psaunderson@leprosy.org.
Notice. The International Journal of Leprosy is now available on-line by visiting our website at www.leprosy-ila.org/ This provides the most convenient access to the JOURNAL online. You can also renew your membership, or join if you are not already a member of the ILA. The JOURNAL will accept submissions electronically, as well.